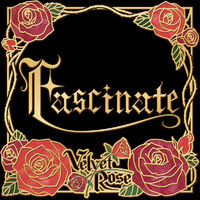 Fascinate is an original song that first appeared in THE iDOLM@STER Cinderella Girls Starlight Stage. It's M@STER VERSION later released on THE IDOLM@STER CINDERELLA GIRLS STARLIGHT MASTER 38 Fascinate. It is the image song of the unit Velvet Rose.
M@STER VERSION ( Unit : Velvet Rose )
Chitose Kurosaki (CV:Kaoru Sakura)

Chiyo Shirayuki (CV:Risa Sekiguchi)
Ai o sasageshi kenzoku yo Goshoutai amai kairaku no uzu no naka e Mei to araba shitagaimashou Yuuwaku wa kokoro o shibaru kusari no you ni

Aa toki o wasurete Mou kaerenai


Community content is available under
CC-BY-SA
unless otherwise noted.